RB-VL Rev Counter Module
Rev Counter Module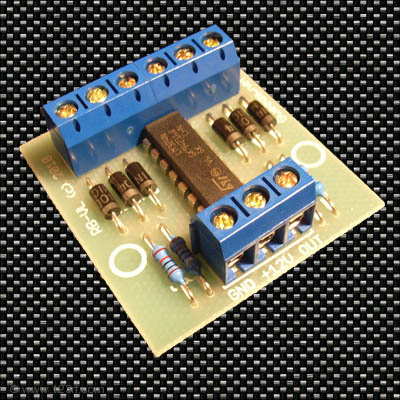 When I installed an RB25DET into my VL Commodore, one thing that did not work properly was the standard VL Rev Counter. This module was developed by myself and a good friend of mine to get the rev counter going with the standard Nissan ECU.
Available to you now is a completely assembled module on a professionally made PCB and supplied with a full colour instruction sheet for easy installation. The module measures only 40mm by 42mm and is 14mm high. It has mounting holes to secure it to the engine loom with a cable tie and once installed can be wrapped to the loom with insulation tape for a clean and reliable install.
This module is the most reliable, safe and quick way to get your rev counter going. All that is required is to connect 9 wires into your engine loom.
Click here to view the Instruction sheet PDF
Customer Feedback: 
I bought one of these off you a while back now. They are fantastic and work perfectly. Easy to install with excellent instructions. Cheers, Paul
Have also had one customer install one with success in his Nissan C33 Laurel with a RB25DET Fitted.
If you wish to purchase a module, please select one of the options below depending on where you live. If you have any questions please don't hesitate to contact me using the contact button on the left.
$30 plus Shipping. Please select correct option below: